A farm in the wild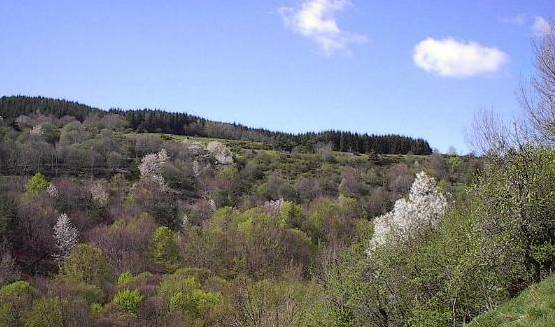 In the heart of Nature, in a small, secluded valley of woods, moors and meadows, near a mountain stream,
Marie and Gil's farm is dedicated to rearing sheep, cows, horses, and poultry. The animals may roam free together with deer, badgers, foxes and other wild life.
The extensive terraced gardens below the farm provide for vegetables and fruit and make it fairly self-sufficient.
You are welcome to take part in the various farm activities or live as an au pair and help in the day to day running of the farm.
Where are we?

In the Parc Naturel Régional des Monts d'Ardèche; 'Ardèche Mountains Regional Nature Park', at an altitude of 900 metres.

Near Mounts Gerbier de Jonc and Mézenc and close to the Saint Martial Lake.

Three kilometres away from an extinct volcano…. Near a tiny mountain road and numerous footpaths.